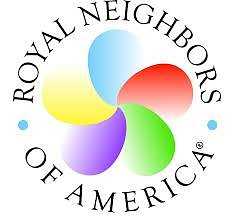 Point-Of-Sale Underwriting:
For SIWL and GBWL only.
After pre-qualifying your client, call
866-281-9228 to complete voice signature over the phone.
New Business/Submit Applications:
Fax paper apps to 866-787-1450
Main Number and Address:
800-627-4762
Royal Neighbors of America
Rock Island Office
230 16th Street
Rock Island, IL 61201
Commissions:
800-770-4561, Option 2
Commission statements can be viewed online on the agent website.
Sales Support/Supplies:
800-770-4561, Option 5 or
800-627-4762, Option 5 then 1
Royal Neighbors Resources
Phone Applications
Telephonic application process for Simplified Issue Whole Life and GDB.
866-281-9228

- With agent on the line

866-345-2532

- Without agent on the line
Interviewers are available:
Mon - Fri, 8am to 9pm Central

Sat, 8am to 2pm Central
*Voice signature in most states
*Must be done face-to-face
*No prospect email address needed
For SFG Agent use only, Not for public use